Arrowhead Systems
Arrowhead Systems is a network provider, we are based in the UK and run our operations from Stoke-On-Trent, in the North West.

We own and operate our network, part of the Internet called AS12870, and have been doing so since 1999.

Our network IP space, 212.89.64.0/19 is allocated from RIPE, we have been a Local Internet Registry (LIR) and member for many years (ORG-ISPL1-RIPE).

Arrowhead provide varied hosting services for our clients along with network services and counsulting for 3rd party hosting companies and internet service providers.
Arrowhead Systems are proud to be assocociated with the following organisations.

Members of the RIPE NCC
since 1999 uk.silicons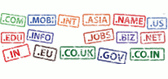 Members of Nominet.uk
IPS TAG TIOUK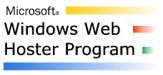 Members of the Microsoft Windows Web Hoster Program
Terms & Conditions
Privacy Statement