Arrowhead Systems.
We are not currently taking on major committments,
however, if you are interested in hosting or network connectivity and want to know what we can do for you, please
Email Us.

Our most frequently asked question:
how do I access my Hosted Email Service.
Arrowhead Systems are proud to be assocociated with the following organisations.

Members of the RIPE NCC
since 1999 uk.silicons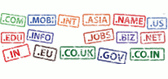 Members of Nominet.uk
IPS TAG TIOUK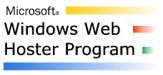 Members of the Microsoft Windows Web Hoster Program
Terms & Conditions
Privacy Statement