Arrowhead Privacy statement

Arrowhead Systems Ltd stores the minimum personal data needed to process your contract only and does not collect data for any other use.

If we store your data in order to fulfill your contract, it is limited to your name and email address, sometimes we may request your telephone number or address. We may also collect company details for billing purposes. We do not use personal data for marketing, internal or external. We never have and never will sell your data to third parties or process it outside of that needed for your contract. Your personal data does not leave our system unless subject to a court order, your data is deleted at the end of your contract unless we are required to keep a copy by law or because you want us to keep your details in case you decide to work with us again. If you want anything changed or deleted, just ask, we are happy to help, please email sar at theinternet dot org dot uk.
Arrowhead Systems are proud to be assocociated with the following organisations.

Members of the RIPE NCC
since 1999 uk.silicons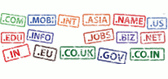 Members of Nominet.uk
IPS TAG TIOUK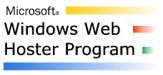 Members of the Microsoft Windows Web Hoster Program